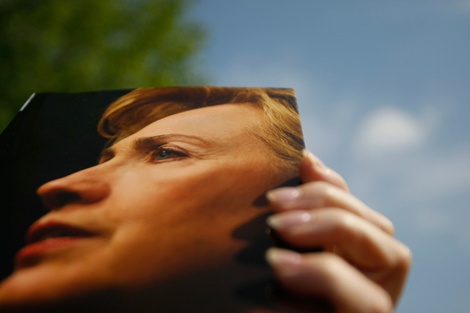 Josh Green's Hillary-busting expose of the chaos and drift and nastiness that bedeviled her campaign is a must-read. I'll be noting memos through the day, but Josh's conclusion is pretty hard to ignore:
Wow, it was even worse than I'd imagined! The anger and toxic obsessions overwhelmed even the most reserved Beltway wise men. Surprisingly, Clinton herself, when pressed, was her own shrewdest strategist, a role that had never been her strong suit in the White House. But her advisers couldn't execute strategy; they routinely attacked and undermined each other, and Clinton never forced a resolution. Major decisions would be put off for weeks until suddenly she would erupt, driving her staff to panic and misfire.

Above all, this irony emerges: Clinton ran on the basis of managerial competenceon her capacity, as she liked to put it, to "do the job from Day One." In fact, she never behaved like a chief executive, and her own staff proved to be her Achilles' heel. What is clear from the internal documents is that Clinton's loss derived not from any specific decision she made but rather from the preponderance of the many she did not make. Her hesitancy and habit of avoiding hard choices exacted a price that eventually sank her chances at the presidency. What follows is the inside account of how the campaign for the seemingly unstoppable Democratic nominee came into being, and then came apart.
Bullet. Dodged.
(Photo: Joe Raedle/Getty.)