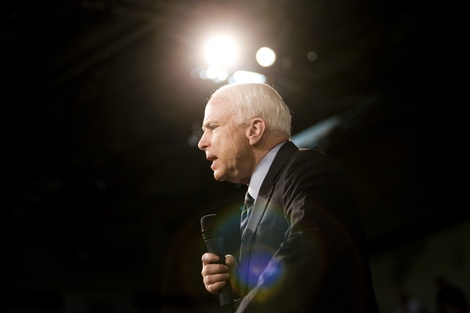 I've tended to dismiss it in the past but a reader directs me to this medical article, Cognitive Impairment without Dementia in Older Adults. He writes:
The March 2008 issue of Annals of Internal Medicine, the prestigious peer-reviewed journal published by the American College of Physicians, has an article by fourteen PhD's and MD's who do scientific and medical research at Duke University, University of Michigan, RAND Corporation, University of Southern California, and University of Iowa, entitled Prevalence of Cognitive Impairment without Dementia in the United States. 

In this study which was conducted from July 2001 through March 2005, and initially included 1770 individuals, their results state: In 2002, an estimated 5.4 million people (22.2%) in the United States age 71 years or older had cognitive impairment without dementia. Furthermore, the Editors note the following: This study of 856 individuals from the national Health and Retirement Study found that 22% of adults age 71 or older had cognitive impairment that did not reach the threshold for dementia. Annually, about 8% of those with cognitive impairment without dementia died and about 12% progressed to dementia. Implication  Cognitive impairment without dementia probably affects a large segment of the elderly population.   The Editors
McCain clearly falls in the population susceptible to this -
- not Alzheimers, but less pronounced cognitive impairment, described thus: Some older people may have mild cognitive problems without meeting criteria for dementia. Mild cognitive impairment might affect attention, language, judgment, memory, reading, or writing. It may be noticeable to the individual or to other people, but it does not severely impair activities of daily living. Few studies examine the frequency and course of mild cognitive impairment in older adults.But couuld it affect decison-making in highly complex areas where answers require strong mental skillls and swift assimilation of new facts. Under the pressure of a campaign or public office, this is not easy. Running a war with potential terror strikes imminent may be not a time when you hope your president isn't having an off-day and a litte confused - Shiites? Sunni? Which are the bad guys?. Few doubt that Reagan suffered some mental decline in office - though not into subsequent Alzheimers till after office.
It seems to me a legitimate and not too rude a subject to bring up in the campaign.S here's an opening challege: craft an ad that legitimately and fairly raises the issue of whether he is too old to lead; and one less high-minded one that strings clips of gaffes, stumbles, mental blocks in public, and mistakes to make the guy seem like Abraham Simpson on a bad day. put "YouTube ad contest" in the contents line.
(Photo: Republican presidential candidate U.S. Sen. John McCain (R-AZ) speaks at a town hall meeting at Reed High School on July 29, 2008 in Sparks, Nevada. By Max Whittaker/Getty.)