Dick Morris says the race is tied:
After almost six weeks of a constant Obama lead, generally in the five- to seven-point range, Scott Rasmussen's daily tracking poll records two consecutive days of a tie race (July 12-13) and a one-point Obama lead on July 14. What happened to the Democrat's lead?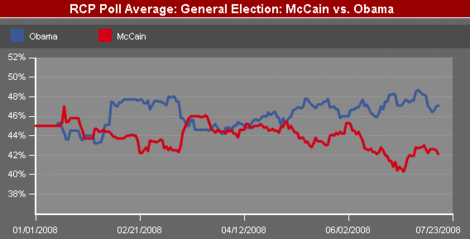 When was the last time Dick Morris got anything right? He's not as wrong as Karl Rove usually is, but close.