Teaching Women Visuospatial Skills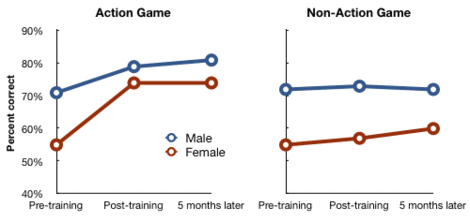 Could action videogames help erase the gender gap in science?
While men scored better than women before training, after playing Medal of Honor both women and men improved significantly. The difference between males and females after the training was not significant -- the gap between women and men was almost completely erased. Even more impressively, the researchers retested both groups five months later and found that both groups were still performing as well as they had right after training. The group playing Ballance showed no significant gains.