"What It Achieved, I Have No Idea"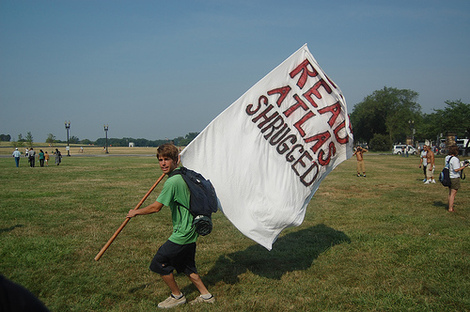 Weigel reports on this past weekend's Ron Paul revolution march:
What could it be if not a reunion? The Ron Paul campaign for president was over. Yes, a few people passed out palm cards planning out a strategy to get their man nominated at this year's GOP convention. On the front of the cards were pictures of Abraham Lincoln, Benjamin Harrison and Warren Harding and the question, "What do these men have in common?" On the back was the answer: They had arrived at their conventions as dark horses and won their party's presidential nominations anyway. "Abraham Lincoln had NO delegates," the card pointed outI decided against saying that, under those rules the GOP might as well nominate Rudy Giuliani.