"Fixing Our Broken Society"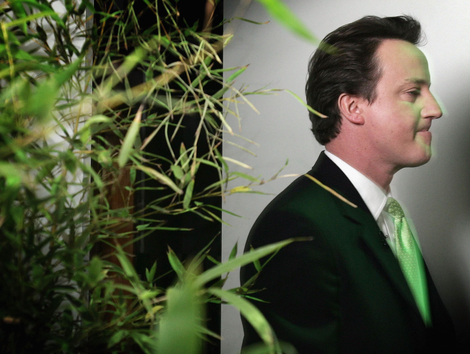 As Reihan and Ross focus on working class dysfunction, so does Tory leader David Cameron in Britain. He's taking the Tory message to Glasgow for a by-election. Money quote:
"Changing our culture is not easy or quick. You cannot pull a lever. You cannot do it top-down. But you can give a lead. You can give a nudge. You can make a difference if you are clear where you stand.

Imagine if there was a Government that understood, really understood, that encouraging personal and social responsibility must be the cornerstone of everything that it did and that every move it took re-inforced that view.

Saying to parents, your responsibility and your commitment matters, so we will give a tax break for marriage and end the couple penalty. Saying to head teachers you are responsible and if you want enforceable home school contracts and the freedom to exclude you can have it and we will judge you on your results. Saying to police officers you are responsible and the targets and bureaucracy are going but you must account to an elected individual who will want answers if you fail. Saying to business, if you take responsibility you can help change culture and we will help you with deregulation and tax cuts … but in the long run they depend on the steps you take to help tackle the costs of social failure that have driven your costs up and up.
I'm struck, in contrast to R&R, how restrained Cameron is. His policy prescriptions - more autonomy at the bottom of public services, more accountability within the public sector, a gentle tax incentive for marriage - are more in line with traditional conservatism than wage subsidies, for example. And there's an Obamaite tinge to Cameron as well: a young, eloquent, inexperienced and culturally modern individual emerging to replace a period of rule by the other party. One similarity: both are gay inclusive. One Cameron difference: he, like any Tory should, places more emphasis on environmentalism than Obama does.
My own thoughts on the parallels between Obama and Cameron - from February 2007 - are here. What Obama is to race in America Cameron is to class in Britain: cultural game-changers.
(Photo: Peter McDiarmid/Getty.)