The Coolest Apartment For Kids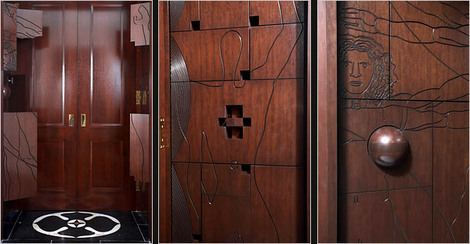 Check this out:
Eric Clough isn't your typical architectural designer. Sure, he'll design you a fine den or kitchen, but he's clearly got a creative streak that goes much deeper than that. That's why, when given the opportunity, he secretly built an incredible scavenger hunt into a $8.5-million, 4,200-square-foot Park Avenue apartment that included ciphers, riddles, poems and a lot of hidden doors and compartments.
Hey, if I had $8.5 million to throw around...