Fox News Has A New Mascot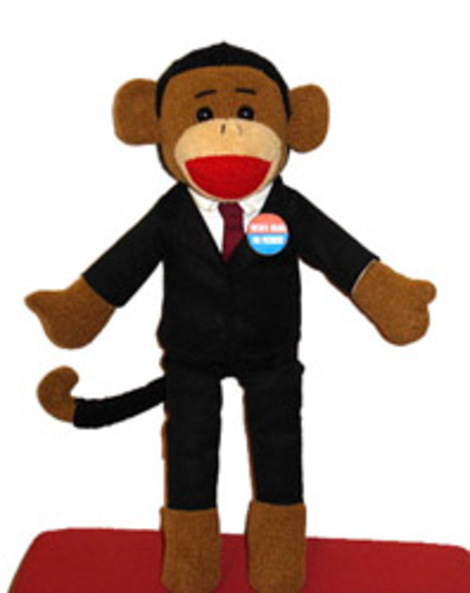 Well, not yet. You can buy "TheSockObama" here; and read commentary about it here and here. Money quote:
He proudly stands 16" tall and displays his run for Presidential Candidate on his lapel. TheSockObama™ is made with high quality knit materials to capture the nostalgic look of the Sock Monkey that we all know and love. Staying true to his root, he is hand stuffed with just enough filling to give him a firm, but huggable feel. The removable suit jacket offers two looks for this future President - All Business or Hands On.