The First Facebook President?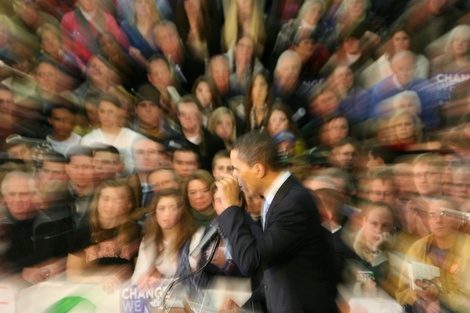 My column this week is on the under-rated importance of Obama's web-based insurgency. It's Dean 2.0 - with a candidate worthy of a revolutionary movement in fundraising and organization:
Just as Obama's most famous web videos were never commissioned by the candidate – they were created and disseminated spontaneously online – so his fundraising began to take on a life of its own. The only other candidate who managed to inspire such energy was the maverick Republican Ron Paul. His message was not unlike Obama's: self-empowered, antiestablishment, next-generation.

There is no question in my mind that this is the future of political organisation and fundraising.

The strongest criticism of Obama is his lack of substantive achievements in public life. He is a freshman senator, and his record is indeed thin in comparison with that of McCain or Clinton. However, if his abilities in government are in any way similar to the skills he has shown in managing – and brilliantly not managing – his campaign, then this is a candidate not to be underestimated. Clinton has been sideswiped. And, privately, most Republicans I know are terrified.
(Photo: Emmanuel Dunand/Getty.)