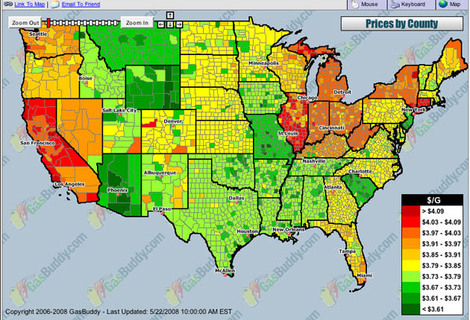 A map of gas prices nationwide. Alexis Madrigal comments:
Note how similar gas prices are within individual states and how much they vary between states. Using just gas price data, you could practically draw the state lines, if they weren't already inked in for you. Look at that Illinois-Missouri border!

This county-by-county highlights the importance of energy policy at the state level in driving prices, at least at the relatively small variations in price they are mapping here. At the big picture level, of course, all of these prices are several times higher than they were back in 1999.