Obama's Strength Among White Voters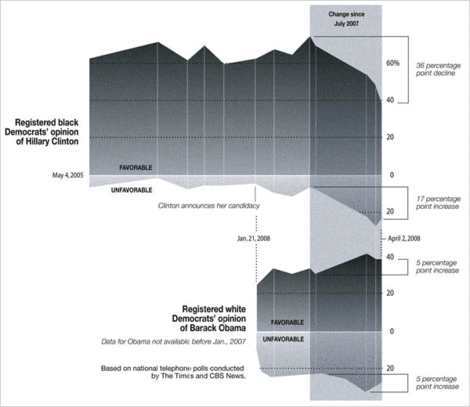 Al Giordano explains:
You can see that Clinton is in a staggering free-fall among African-American voters, her favorability is down 36 points while 17 percent view her more negatively than before, while Obama's favorable and negative ratings among whites have paired at five point increases. You can even see the small dip - about two percentage points - in his popularity among whites that can be attributed to the news cycles about his ex-pastor, and see that it has leveled out and is now on a straight horizontal line (meanwhile, Clinton's numbers among blacks continue on an extreme downward precipice). The greater context is that even including Obama's slight dip, he's more popular today among white voters than he ever was prior to February.