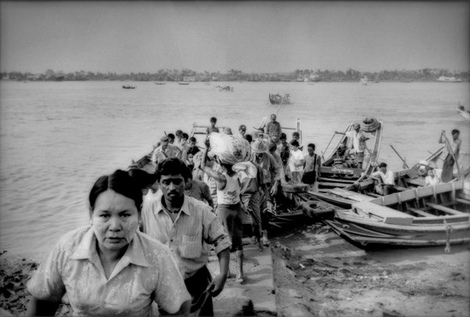 Photographer James Whitlow Delano was in Burma when the cyclone struck:
Starting the next day, before the government excluded foreign eyes and hands from heart of the disaster, Delano traveled to the Irrawaddy Delta area. Leaving Yangon, he saw military troops clearing trees rather than rushing toward the human crisis.The further he traveled the more bodies he saw and the fewer government troops.
His black and white photographs capture something I haven't seen before: immediate terror and flight. The full series of photos is here. Some are hard to look at.