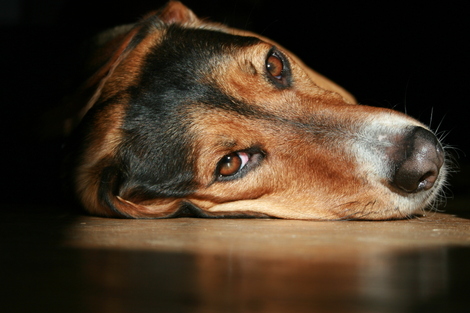 In his article today, Carl Zimmer quotes a fly intelligence researcher:
"If you're using your intelligence to outsmart your group, then there's an arms race," Dr. Kawecki said. "So there's no absolute optimal level. You just have to be smarter than the others."
At his blog, Zimmer adds:
Scientists and the rest of us are obsessed with intelligence--not just the intelligence of our own species, but any glimmer of intelligence in other animals. I've written plenty of stories myself on this research, from the social brilliance of hyenas to the foresight of birds. But if these faculties are so great, then why aren't more animals smart? The answer, experiments suggest, is that learning and memory have nasty side-effects. They can even shorten your life (at least if you're a fly).
Beagles have it all figured out: get someone to look after you, eat, chase a few squirrels, and nap.