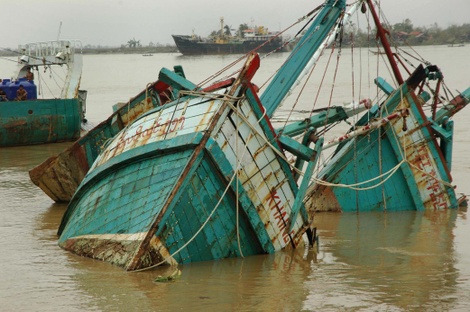 How much can one people be forced to suffer? Mong Palatino has a round-up of Burmese bloggers on the natural disaster. Here's a collection of eyewitness accounts:
"Some were killed by flying trees, some from exposure to the cold, some died when they had gathered to shelter from the storms in monasteries and they collapsed."

"The sea rose by around 5 feet and swamped the town at the time of the storm, causing most of the damage and sweeping away small homes and buildings."

"There was water, rain and wind. The shore road was submerged and on the high ground the water was at knee level. The whole town was underwater. There were heavy waves all over, and water snakes. Some died from the snakes."

"Local people in Rangoon and monks have cleared roads themselves due to the lack of authorities. The clearing has been done by a system of "self reliance" according to one participant. People are also sharing small quantities of water and other essentials among themselves to get through this period."
Bridget Welsh chides politicians (from within and outside Burma) for delaying relief efforts. The Economist focuses on the Junta's attempt to consolidate power regardless of the national tragedy. And Hilzoy voices her disgust with the  US providing aid conditionally, linking to non-governmental organizations where individuals can donate.
(Photo: Destroyed fishing boats lay in the port of Rangoon after cylone Nargis on May 4, 2008. By Khin Maung Win/AFP/Getty.)