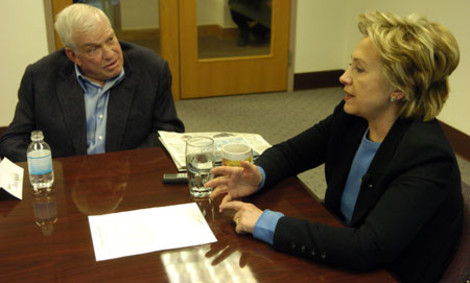 Josh Marshall notes that Hillary Clinton had an interview with far-right former Clinton nemesis Richard Scaife and used the occasion to say that Jeremiah Wright ""would not have been my pastor." When subsequently challenged on why she had decided to take Sean Hannity's view of the Wright affair, she said:
"Well I answered a question in an ed board today that was very specific about what I would have done. And you know I'm just speaking for myself, and I was answering a question that was posed to me."
Josh is kind of amazed. I guess I'm not. If the kitchen sink doesn't work, as MoDo said on Larry King last night, try the boiler.