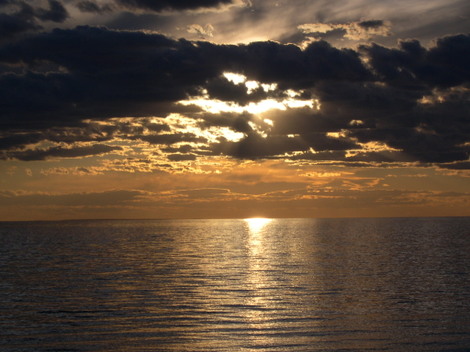 "It occurs to me, as I ponder the work of Hewlett and Packard, that what strikes me as extraordinary is child's play for Hewlett and Packard, who have answers to scientific problems I shall never know enough to frame. Raising the inevitable question: what is it that strikes Hewlett and Packard as extraordinary?
David Hume is famous for, among other things, remarking, in the manner (if not the tone) of Oscar Wilde, that he would sooner believe that human testimony had erred than that the laws of nature had been suspended. It occurs to me on reflection that the operative word, even allowing for the meiotic tradition of the English, is sooner.
There is a choice.
Mine is that the order of the universe, the arching of the human spirit, the enduring mysteries of love and the unique serenity of faith, are the result of Central Planning, which took seven days, not seven seconds, to make a world exciting enough to doubt Him. That is the flirtatious side of God, to reach for a terrestrial metaphor. We should laugh at its presumption, as, after trying it out several times, I can laugh at the black nihilistic teases of Hewlett and Packard. I am programmed to love God and to seek, however vainly, to obey him, and to trust that the course he laid out for me in the grandest voyage, through time and space, and uncertainty, to infinity and transfiguration, and resolution, is as certainly charted as the toyland course that will lead me from Miami to the Rock of Gibraltar. I shall follow the star of Bethlehem, waywardly; and if I fail to reach it,  I shall be guilty of every delinquency save that I ever doubted it was there," - William F Buckley Jr, Harpers, April 1975.