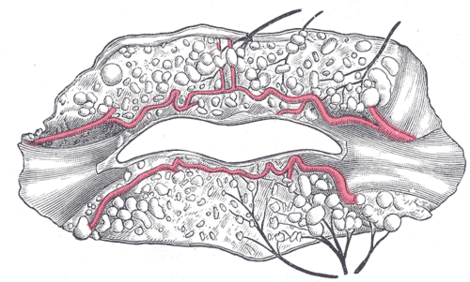 One gets the sense it's not procreation:
Human lips enjoy the slimmest layer of skin on the human body, and the lips are among the most densely populated with sensory neurons of any body region. When we kiss, these neurons, along with those in the tongue and mouth, rocket messages to the brain and body, setting off delightful sensations, intense emotions and physical reactions.

Of the 12 or 13 cranial nerves that affect cerebral function, five are at work when we kiss, shuttling messages from our lips, tongue, cheeks and nose to a brain that snatches information about the temperature, taste, smell and movements of the entire affair. Some of that information arrives in the somatosensory cortex, a swath of tissue on the surface of the brain that represents tactile information in a map of the body. In that map, the lips loom large because the size of each represented body region is proportional to the density of its nerve endings.
Hat tip: Mind Hacks.