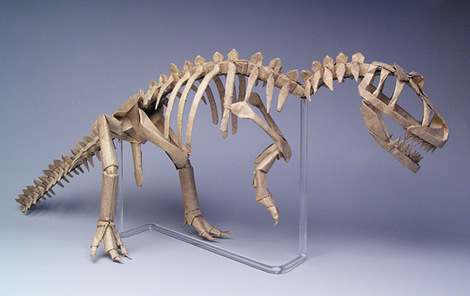 Robert Lang, an origami master extraordinaire, was a physicist and engineer before making origami full-time. A review of his work:
Lang creates creatures of such realism and complexity that it seems impossible that each is composed of a single sheet of paper, no cuts, no glue.
More Images after the fold.