The
exit polls
show the critical distinction between Romney and McCain supporters. Romney's are still pro-Bush. McCain's aren't. If you're fighting a general election this fall, you'll need those who disapprove of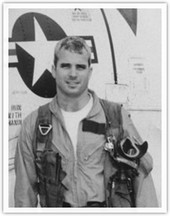 Bush's record - not the kool-aid drinkers. McCain also won Hispanics by a big margin - another key advantage for November. For good measure, McCain won among those who put the economy as their major worry. He also won Catholics and liberal or moderate Republicans. Interestingly, though, Huckabee's voters picked McCain second by a large margin. Romney doesn't appeal to blue-collar Republicans. In fact, in a primary with far fewer independents, McCain drew even with Romney among Republicans.
With Giuliani's endorsement now expected, this is surely McCain's nomination. I expected Romney to win. Few foresaw a convincing McCain victory. But that's what this is. The Republicans now have to decide whether to keep their front-runner, who is far and away their best hope in November, or junk him for ideological, anti-illegal immigrant purity. I'm betting they will stick with McCain, as they should.
One final point: a McCain nomination means one thing for sure. The era of legal, authorized torture in America is coming to a close. This is a critical moment. And it is more than fitting that a man who endured torture at the hands of America's enemies should now be picked to restore American honor after the disgrace of Bush-Cheney-Rumsfeld.