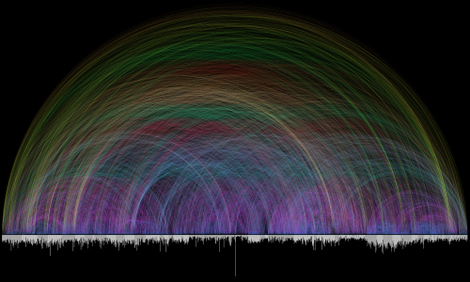 Chris Harrison and Christoph Römhild have collaborated to create a visual representation of cross-references in the Bible. Harrison explains:
Due to the extremely high number of cross-references, this lands more on the aesthetic side of the information visualization spectrum. Different colors are used for various arc lengths, creating a rainbow like effect. The bar graph running along the bottom shows every chapter in the Bible and their respective lengths (in verses). Books alternate in color between white and light gray.
Click here to see a bigger picture of the graphic.