The Deep Vulnerability Of Clinton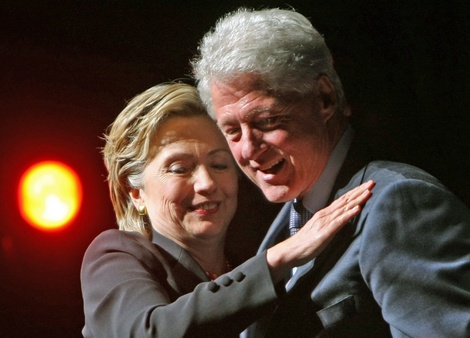 Democrats don't really want or trust her. If Obama can defuse his electability problems, she could be wiped out. From one focus group in Al Hunt's new column:
Obama, they worried, can't win the nomination; voters aren't ready for an African-American president (a point expressed most directly by the two black women participants), and he may not be sufficiently experienced.

A couple of victories in Iowa and New Hampshire would cure most of those problems.

The concerns about Clinton, 60, a New York senator, are that she is devious, calculating and, fairly or not, a divisive figure in American politics. Those are a lot tougher to overcome.

It was revealing, too, when Hart pushed them to envision these senators as leaders of the country or, as he put it, their ``boss.'' Obama, they say, would be inspirational, motivating, charismatic and compassionate. After praising Clinton's experience and intelligence, they say she would be demanding, difficult, maybe even a little scary.
The Democrats are picking between hope and fear, between the future and the past.
(Photo: Mario Tama/Getty.)