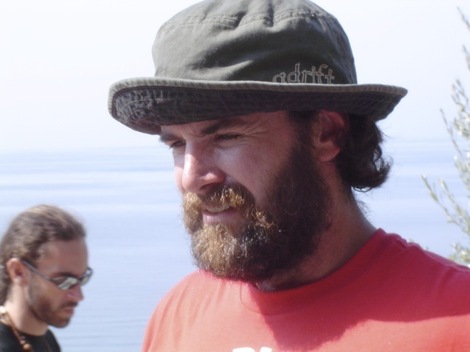 This Dish gets to indulge two passions at once: politics and facial hair:
"I don't want to overanalyze my own beard, but, I mean, Trotsky had a beard," Rob Dubbin, a writer for "The Colbert Report" and an admirer, from his Harvard days, of the "thesis beard," said. (A mutant cousin of the thesis beard, Jost pointed out, is the "neck beard," grown sometimes during final exams.) "When you see someone else with a beard on the line, it resonates with the idea of lean times."
Oh, go on. Over-analyze your own beard.
(Photo: SNL writer John Solomon. New Yorker slide-show here.)