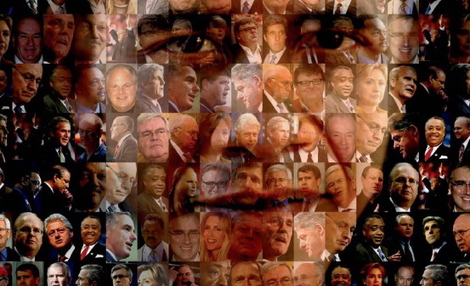 Take this for what it's worth, but I've learned over the years that Dish readers are often attuned to shifts in the political atmosphere:
One of my weather-vane Democratic political friends, who has fiercely argued Hillary's case with me for the last six months, called today to say he has switched and is backing Obama now.  This is interesting because he has been a big Clinton loyalist -- someone who went to the nth degree defending Bill as president, and who has been aggressively advocating Hillary for a year now.

Among the last straws for him was Hillary challenging Obama on character grounds, which he saw as a harbinger of worse things to come if she is the nominee -- he is put off by the old-style politics of it, and increasingly caught up by Obama's call for a change of direction and attitude (which was amplified so well by Oprah this week).
Another reader adds:
I grew up on a small corn and soybean farm in rural Indiana, right past the Illinois state line. Last December, a family friend, a God-fearing, rural-by-birth white man who would fit the vast majority of the public's outdated rural stereotypes, stopped by our home. Out of the blue, my father asked our visitor who he would be supporting in the next election. Much to this young undergraduate's surprise, he said: "You heard of Obama? I like him a lot. He's going to be our next President, I promise you."

Since that day, I've had a difficult time picturing anyone other than Obama as our next President. It's going to happen, Andrew.
I've thought so for quite a while. But I don't know. In general, I think we spend too much time thinking who will be president and too little time thinking who should be. Readers know I've long suspected  Obama's rendezvous with history could be imminent. I've just learned to assume nothing.