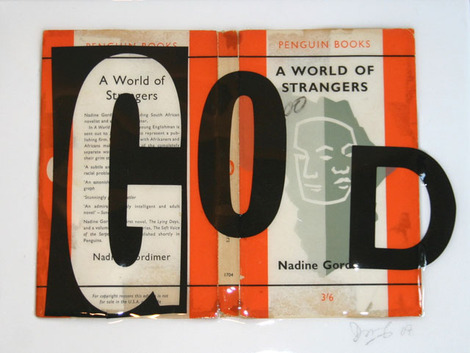 More than you'd imagine: a tour through a recent exhibition of art-work by Lawrence Durrell, Henry Miller, Gunter Grass, Douglas Coupland (see above), William Burroughes, Mark Strand, Jonathan Lethem, and others:
Walking through the exhibit and leafing through The Writer's Brush, one can discover, for example, that W. B. Yeats painted unusual watercolors to change his state of mind; before she became an established writer, George Sand supported herself as a painter; William Carlos Williams was inspired to paint by a friend from medical school; John Berger and Mark Strand were both art majors, and Henry Miller's exuberant watercolors number in the thousands.

One small oil painting stands out, that of a "Cabaret Performer" (1935), a dancer in a sexually provocative pose with a moustache in place of pubic hair, being pelted with flowers. It is signed ee cummings.
Here's the gallery page. Hat tip: Ron Silliman.