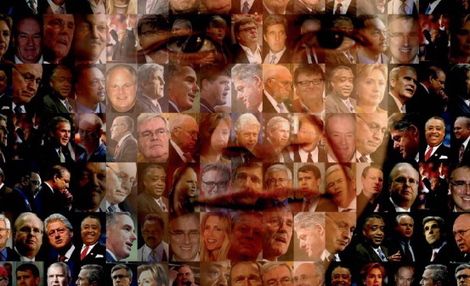 My essay on the transformational potential of Barack Obama's candidacy is now online:
Strictly speaking, Obama is at the tail end of the Boomer generation. But he is not of it.

"Partly because my mother, you know, was smack-dab in the middle of the Baby Boom generation," he told me. "She was only 18 when she had me. So when I think of Baby Boomers, I think of my mother's generation. And you know, I was too young for the formative period of the '60scivil rights, sexual revolution, Vietnam War. Those all sort of passed me by."

Obama's mother was, in fact, born only five years earlier than Hillary Clinton. He did not politically come of age during the Vietnam era, and he is simply less afraid of the right wing than Clinton is, because he has emerged on the national stage during a period of conservative decadence and decline. And so, for example, he felt much freer than Clinton to say he was prepared to meet and hold talks with hostile world leaders in his first year in office. He has proposed sweeping middle-class tax cuts and opposed drastic reforms of Social Security, without being tarred as a fiscally reckless liberal. (Of course, such accusations are hard to make after the fiscal performance of today's "conservatives.") Even his more conservative positionslike his openness to bombing Pakistan, or his support for merit pay for public-school teachersdo not appear to emerge from a desire or need to credentialize himself with the right. He is among the first Democrats in a generation not to be afraid or ashamed of what they actually believe, which also gives them more freedom to move pragmatically to the right, if necessary. He does not smell, as Clinton does, of political fear.