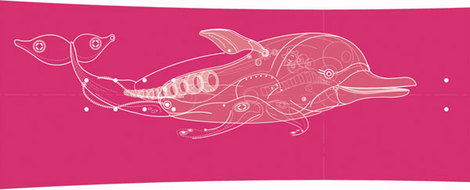 NotCot raves about the art of Eric Feng, aka Feric:
His work is gorgeous - a mixture of real and imagined and of natural and mechanical. I love the fantastical, mechanical anatomies of his characters, and how you are given a peek at what is beneath through transparent layering.
The very cool online gallery is here.