The Conflict Within Ayaan Hirsi Ali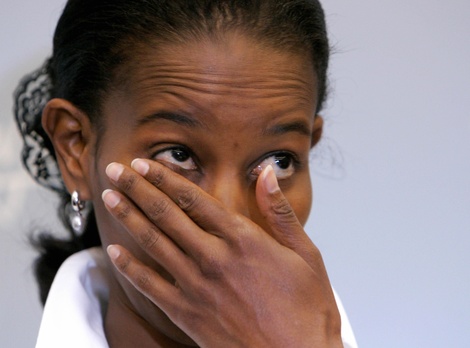 I did not know this about Ayaan Hirsi Ali:
Somali culture began to demand that Ayaan too become a submissive woman who scrubbed away her own personality and sexuality. When she was five years old, she was made "pure" by having her genitals hacked out with a knife. It was a simple process. Her grandmother and two of her friends pinned her down, pulled her legs apart, and knifed away her clitoris and labia. She remembers the sound even now – "like a butcher, snipping the fat off a piece of meat." The bleeding wound was sewn up, leaving a thick tissue of scarred flesh to form as her fleshy chastity belt. She could not walk for two weeks.

Ayaan soon realised that in a culture so patriarchal it could not tolerate the existence of an unmaimed vagina, "I could never become an adult. I would always be a minor, my decisions made for me. But I wanted to become an individual, with a life of my own."
When you read Johann Hari's poignant, sensitive account of this remarkable woman's life, you understand more profoundly why she can say both this:
"I see no difference between Islam and Islamism. Islam is defined as submission to the will of Allah, as it is described in the Koran. Islamism is just Islam in its most pure form. Sayyid Qutb [the thinker who inspired al Qaeda] didn't invent anything, he just quoted the sayings of Mohammed."
And this:
"It's wrong to treat Muslims as if they will never find their John Stuart Mill. Christianity and Judaism show people can be very dogmatic and then open up. There is a minority [within Islam] like [reformists] Irshad Manji and Tawfiq Hamid who want to remain in the faith and reform it… Can you be a Muslim and respect the separation of church and state? I hope a large enough number of Muslims will agree you can, and they will find a way to keep the spiritual elements that comfort them and live in a secular society."
Between those two quotes lies our future.