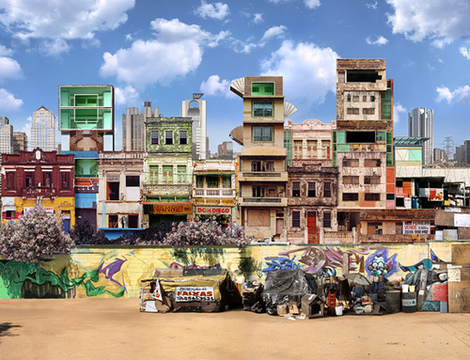 Some fascinating and beautiful photography from Brazil by Dionisio Gonzalez. The trick:
[He] deftly documents the architectural disarrangement of shanty towns in Sao Paolo, Brazil by piecing together photos of the shanty towns themselves with photos of modern, geometric architecture that blend the clean and modern with the grungy and scattered.
More criticism here.