Obama Makes The Post-Boomer Pitch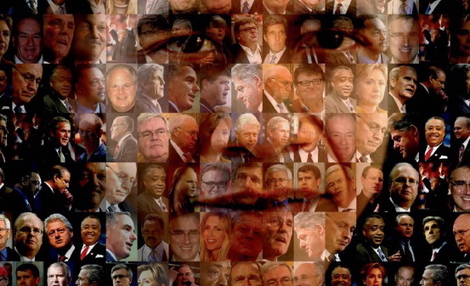 The candidate picks up and runs with the central thrust of this essay. Money quote from Obama:
"I think there's no doubt that we represent the kind of change that Senator Clinton can't deliver on and part of it is generational. Senator Clinton and others, they've been fighting some of the same fights since the '60's and it makes it very difficult for them to bring the country together to get things done."
From "Goodbye To All That":
A Giuliani-Clinton matchup, favored by the media elite, is a classic intragenerational strugglewith two deeply divisive and ruthless personalities ready to go to the brink. Giuliani represents that Nixonian disgust with anyone asking questions about, let alone actively protesting, a war. Clinton will always be, in the minds of so many, the young woman who gave the commencement address at Wellesley, who sat in on the Nixon implosion and who once disdained baking cookies. For some, her husband will always be the draft dodger who smoked pot and wouldn't admit it. And however hard she tries, there is nothing Hillary Clinton can do about it. She and Giuliani are conscripts in their generation's war. To their respective sides, they are war heroes...

The war today matters enormously. The war of the last generation? Not so much. If you are an American who yearns to finally get beyond the symbolic battles of the Boomer generation and face today's actual problems, Obama may be your man.
Know hope.