"One Of The Finest People I Know."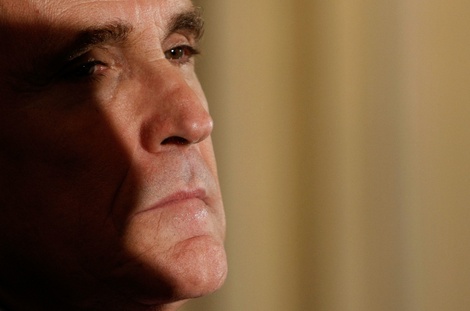 Deal Hudson airs the story that the MSM is so leery of: Rudy Giuliani's close association with, employment of and loyalty to a priest credibly accused of child molestation. Money quote:
Since 2002, Msgr. Alan Placa has worked for Rudy Giuliani as a consultant at Giuliani Partners. In 2003 a grand jury report of Suffolk County, NY, accused Placa of sexually abusing multiple victims.

A spokeswoman for Giuliani Partners told Salon Magazine that the former New York City mayor believes Placa was "unjustly accused." The grand jury report contains accusations from three alleged victims, including two children (Placa is named as "Priest F" in the report.) According to testimony before the grand jury, "Everyone in the school knew to stay away from Priest F."

Placa has been suspended from his priestly duties for the past five years...

The grand jury report includes excerpts from a letter in which Placa brags about his ability to settle multi-million dollar clergy abuse claims for "$20,000 to $100,000."...

The suspension of Placa's priestly duties has now reached the five-year point, far beyond the norm in such cases. Will Bishop William Murphy of Rockville Centre remove Placa's priestly faculties during the presidential campaign? That would be both an embarrassment for Giuliani and an implicit admission by the diocese that the case against the monsignor was serious. Of course, given Giuliani's legendary influence in the New York metropolitan area, Placa's faculties are not likely to be removed before the election.
One simple question: why has the press not pursued this story more aggressively? Nothing quite highlights Giuliani's blindness toward friends and cronies like this story. That Giuliani is still paying the guy a salary long after these serious accusations became public boggles the mind. It speaks to an arrogance, flawed judgment and personal contempt for the law that should disqualify Giuliani from any serious aspiration to the presidency. (Update here.)
(Photo: Win McNamee/Getty.)