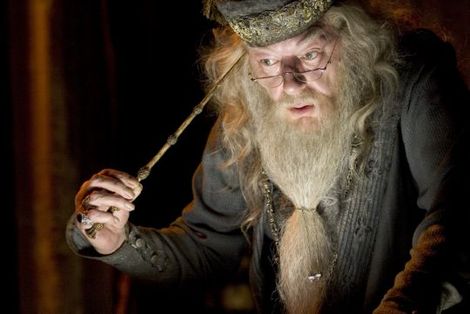 Let's run the gay-check, shall we? No known female companion ever. Brilliant in school. Befriends a despised classmate. Childhood crush on another boy. Morally unsparing. Extremely attuned to and horrified by cruelty. Then this:
Characters in the books often remark that his greatest weakness is his willingness to trust those who may otherwise be considered untrustworthy. This trust is often criticised by those around him but is rarely questioned. He is frequently shown to have a great sense of humour, and often has a whimsical sense about him, especially during conflict, which can often infuriate those who are at odds with him. He is hardly ever impatient, and makes a point of politeness, even to those whom one would consider his enemies. He is a great lover of music, calling it "A magic beyond all we do [at Hogwarts]."
Oh: and he "did things with a wand [the examiner had] never seen before". Ahem.