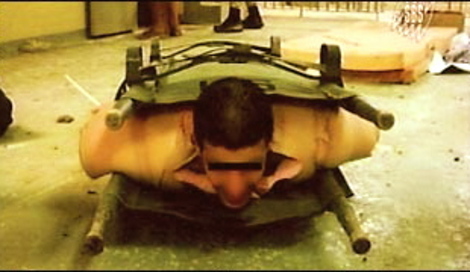 It's perhaps worth reminding some readers that my first response to reports of abuse and torture at Gitmo was to accuse the accusers of exaggeration or deliberate deception. I simply didn't believe America would do those things. I'd also endorsed Bush in 2000, believed it necessary to give the president the benefit of the doubt in wartime, and knew Rumsfeld as a friend. It struck me as a no-brainer that this stuff was being invented by the far-left or was part of al Qaeda propaganda. After all, they train captives to lie about this stuff. Bottom line: I trusted this president in a time of war to obey the rule of law that we were and are defending. And then I was forced to confront the evidence. He betrayed all of us. He lied. He authorized torture in secret, and then, when busted after Abu Ghraib, blamed it on low-level grunts. This was not a mistake. It was a betrayal.
Jack Balkin adds:
An essential component of the rule of law is transparency. The laws must be knowable, not only so that people can structure their behavior with fair warning, but also to prevent government officials from engaging in abuses of power. The Bush Administration has used the shibboleths of terrorism and national security to violate this basic principle.

The Administration said, "Trust us." And then this is what they did in secret.
Hilzoy nails it:
The techniques in question are repugnant. But in many ways, the administration's disregard for the law is worse. When your policies violate treaties you have signed and laws that are on the books, you are not supposed to come up with some clever way of explaining that appearances to the contrary, what you're doing is not illegal at all. You're supposed to stop doing it.
If you haven't read the full NYT expose of the secret enforcement of torture and butchering of the rule of law long after Abu Ghraib, don't miss it.