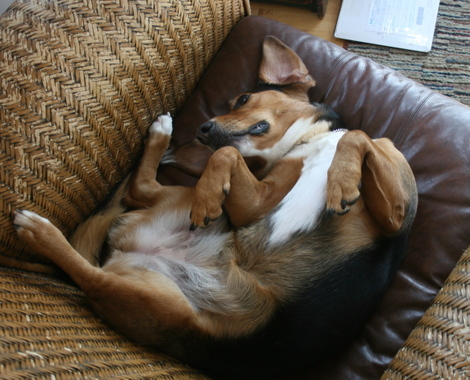 In the end, we had one real day of a honeymoon. The family - which now means a very large extended clan of three generations - came the Thursday before the wedding and the last left two days ago. The wedding was last Monday - so it's been family, family and friends-who-are-family for as long as I can safely recall. I've written before about integration of gay and straight at the core of marriage for same-sex couples in theory, but, boy, no one should under-estimate how hard the work of integration is in practice. That was in my head, of course, and until the actual day, I was a wreck. In reality, and outside my head, the families got along swimmingly almost instantly, and once I let myself actually enjoy the whole thing, I had a blast as well. I don't really know what more to say about it right now because my head and heart are still swimming a little too much for any clarity. But I do now understand what "the happiest day of your life" is supposed to mean.
We didn't plan the day very systematically. But when it happened, everything somehow miraculously fell into place and became something much more than the sum of its parts. It felt like the end of a really good 80s movie - which was appropriate in its way because the recessional hymn was the Stuart Price version of "Like A Virgin". (The Introit was New Order's "Run Wild.") I'll write a short post about it soon, and post a couple of pictures as promised (they're due back tomorrow). But there's a ring on my finger now, and it means more than I can say. Well, actually, it means precisely this:
I, Andrew, take you, Aaron,
to be no other than yourself.
Loving what I know of you,
trusting what I don't yet know,
with respect for your integrity,
and faith in your abiding love for me,
through all our years,
and in all that life may bring us,
for better or worse,
for richer or poorer,
in sickness and in health,
till death do us part,
I accept you as my husband
and pledge my love to you.