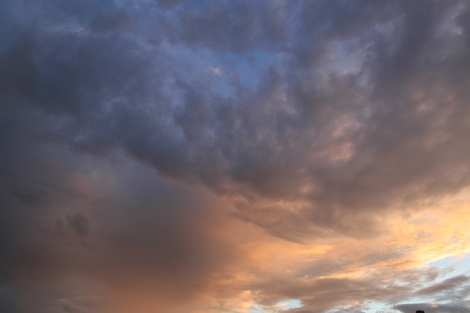 So this is what it feels like? We decided on the most minimalist wedding possible - basically close family only. (We'll have a bigger party for friends later). We're getting married in the same place - a beach house - that we're having the tiny reception. It's a block down the beach from where we live. We have the license, the judge, the clothes, the menu, the photographer (although he hasn't been in touch lately - gulp), and the rings. I've written out the civil liturgy. We've settled on the vows. I should relax now, right?
But last night it hit me for the first time that this is really about to happen. I guess I just put it out of my head until it's only a matter of a week or so away. We're effectively married and have been for quite a while. I have no jitters about our actual relationship. For me, this is for life. I have no reservations. But standing up in front of my family and my spouse's and saying the vows out loud has me in a state of butterflies. I can go on TV and barely break a sweat, but I'm terrified of performing in front of my own family. I'm scared I'll lose it. I bawled through the last same-sex wedding I went to. You fight for something, never expecting it to happen, let alone to you, and then it does, and it can overwhelm. Taking yes for an answer can be harder than no. Maybe it's a function of having over-thought this issue for so long; maybe it's just handling a big family occasion of any sort (Christmas is bad enough). Maybe it's a lifetime in which my actual relationships have always been private, or so targeted by political enemies I've become very defensive. Maybe I'm scared that two decades of passionate advocacy in theory is easier than a simple act in practice. But whatever the reason, going public with my husband - even in front of our supportive families - is suddenly much tougher than I expected. My throat is a little dry. My stomach is a little unsettled.
My sister emailed support:
Don't worry, it is natural to stress, I practically had a baby the day before mine! 75 to the church, another 75 in the evening, the food, the flowers, the photos, all those people watching me! On the day it just felt like a dream, I felt like I was letting out a huge breath all day, like that waiting to exhale, I exhaled all day and it was wonderful.
Our wedding is much smaller. My old friend and marriage advocate Evan Wolfson reassured me as well:
You're supposed to be in a zombie-state till the beauty of it breaks through.
Are zombies nervous? They never seem to be. They just stagger forward. Oh, well. Here goes ...