Today is a sad day, because we learn that the Weekly World News is to be no more.
This sucks.  Now, when standing in the checkout line at the supermarket, I really will have no choice but to read about Nicole Richie's pregnancy, or Angelina Jolie going anorexic, or Britney Spears' latest psychotic rampage.
I will no longer be able to read about Elvis being alive, Hillary Clinton having an affair with an alien, or Bat Boy (my personal favorite).
To commemorate this sad day, here are some of the best WWN covers that I could dredge up.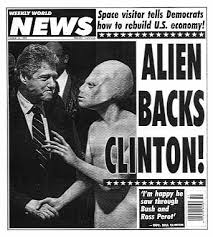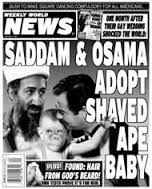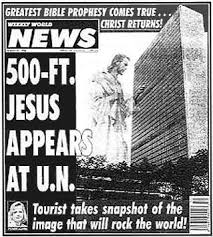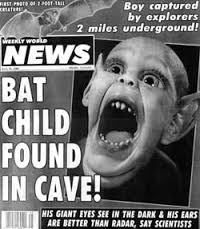 We want to hear what you think about this article. Submit a letter to the editor or write to letters@theatlantic.com.