The Book Inscriptions Project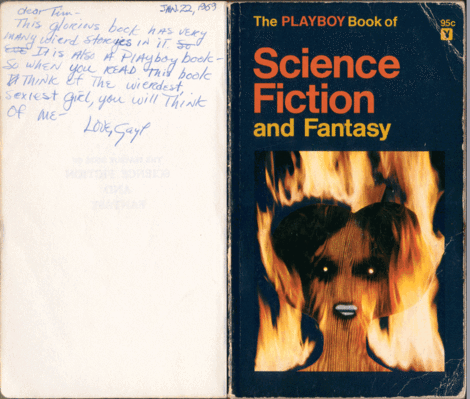 The man who designed our window views page, my Atlantic colleague, Shaun Raviv, produces another site and another project, dedicated to finding, scanning and recording book inscriptions. They're not from or to famous people; they're just glimpses of one person's relationship to another, as filtered through the gift of a book, across the centuries and the world. I got lost perusing the other day. The one above reads:
"dear Tim
This glorious book has very
many weird stories in it.
It is also a Playboy book-
so when you read this book
think of the weirdest,
sexiest girl, you will think of me
Love, Gayl"
Check it out here. And send in your own discoveries.