I promise I had no input with respect to the red-headed woman looking through my office window in the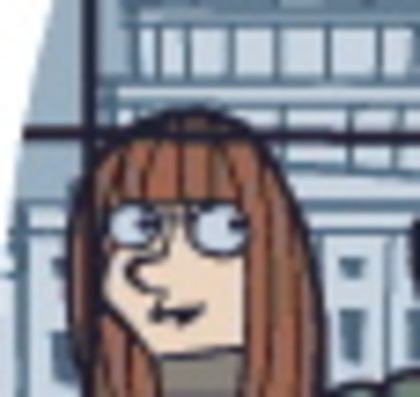 new cartoon. It was the artist Terry Colon's improvization. Some of you have inferred that it's Ana-Marie Cox, formerly Wonkette. An editor asked Terry about this and I got the impression he doesn't know who Ana-Marie Cox is. Still, whoever she is, from the office I'm working in, she'd have to be clinging to a balcony on the seventh floor - and freezing her permalinks off.
Update: a reader informs me that Colon worked with Cox at suck.com for a while. But Ana doesn't wear glasses. Is it Tabitha?