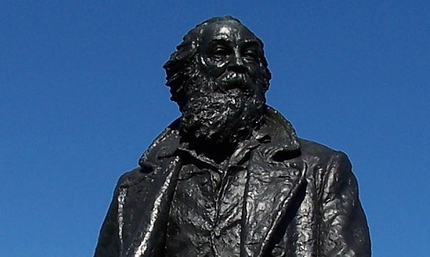 I asked re: Whitman:
Why are young gay students not being taught about their extraordinary cultural inheritance?
A college professor writes:
The seminal book on this was published in 1991 by one of the preeminent senior scholars in American literature, Michael Moon, Emory University. The book was called Disseminating Whitman: Revision and Corporiality in Leaves of Grass (Harvard Univ. Press).

There are any number of other scholars working on gay Whitman. For example, one of the best Whitman scholars is Michael Warner, who is also known for having been instrumental in the development of "queer theory." You can't seriously do Whitman in an American university today without articulating his patriotism with his homosexuality. Whenever I teach him, it is in this vein. My classes read, for example, "Scented Herbage of My Breast" alongside his ode to Lincoln, "When Lilacs Last in the Dooryard Bloom'd." I'll be doing that pairing in two classes this spring, in my Survey of American Literature, 1865 to Present, and in a seminar on the 1890s. But I'm hardly original in this regard.
(Photo: Thomas McVety.)