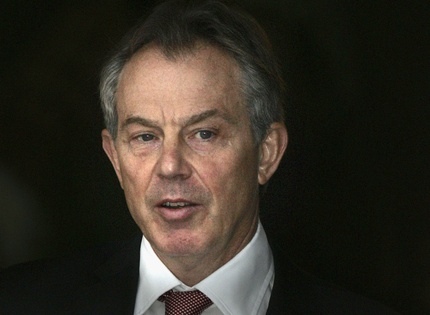 The small British withdrawal from Basra is not a watershed. Its miminal nature and indeterminate timing make it the least that Blair can still do to appease the overwhelming sense of public opinion in Britain, while not rupturing the alliance, or leaving irresponsibly. It is not, whatever the unhinged vice-president says, a sign of great success. Blair, a man of good faith who is yet another victim of this presidency, was candid about that:
"What all this means is not that Basra is how we want it to be," Mr. Blair said, "but it does mean that the next chapter in Basra's history can be written by Iraqis." The city, he said, "is still a difficult and dangerous place."
What's more telling is how unpopular the war is in Britain, and how an entire generation of Brits have now grown up thinking of the United States as a bullying, torturing force for instability in the world. That's not the America I love - but it is the image of America that Bush and Cheney have built for the largest generation of human beings ever to grow up on the planet. In Italy, the government has fallen because there is no longer support for even a minimal presence in Afghanistan, let alone Iraq.
Soft power can be over-hyped. It's no substitute for military prowess. But soft power still matters. Once, for all the residual anti-Americanism out there, it was a significant plus for the U.S. Bush has somehow managed to give the U.S. a soft-power deficit - in a war against some of the most barbaric, evil enemies we have ever faced. That really is an achievement. And it will take another generation to fix it. It's one reason Obama is so appealing, I think. Electing him after Bush-Cheney would amount to the strongest signal that America is moving past the Bush-Cheney era. That's a message the world is desperate to hear, and it would make enlisting more allies in the war against Islamist terror much easier.
(Photo: Peter McDiarmid/Getty.)