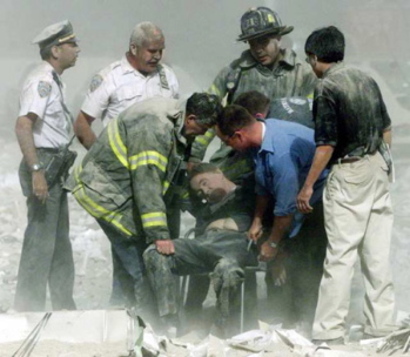 Beliefnet highlights the regular prayer of Father Mychal Judge, who died in the World Trade Center, ministering to his flock. Money quote:
Lord, take me where You want me to go;
Let me meet who You want me to meet;
Tell me what You want me to say, and
Keep me out of Your way.
But God wanted Mychal in His way, at the appointed hour.