McCain, The Establishment Candidate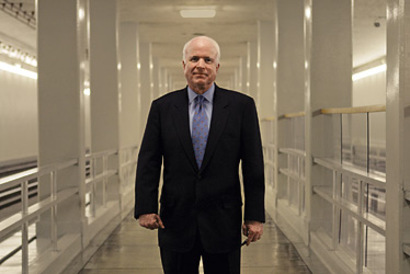 A withering take-down by Karen Tumulty. Money quote:
"A profile in courage can become a profile in unrestrained ambition," says former Reagan White House chief of staff Ken Duberstein, who was one of the few G.O.P. establishment figures to support McCain's 2000 presidential campaign. "He has to remember who his friends are and not spend his integrity on one-night stands with those who will never fully trust him."
(Photo: Christopher Morris VII for Time.)