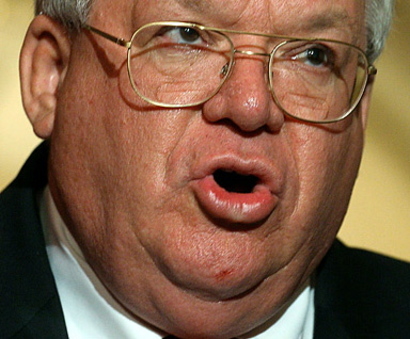 The Speaker is revealed as at best untruthful by the House Ethics Committee:
Mr. Hastert has said that he was unaware of suspicions surrounding Mr. Foley until he resigned his seat. But the panel found that "the weight of the evidence supports the conclusion that Speaker Hastert was told, at least in passing, about the e-mails" months before the resignation both by his majority leader, Representative John A. Boehner of Ohio, and by Representative Thomas M. Reynolds of New York, who headed the party's Congressional campaign committee.

Even so, the committee said, "neither the Majority Leader nor Rep. Reynolds asked the Speaker to take any action in response to the information each provided to him, and there is no evidence that the Speaker took any action."
Who did take it seriously? The openly gay Clerk of the House, Jeff Trandahl:
Others familiar with Mr. Foley's actions were keenly aware of the potential for a scandal that could ruin Mr. Foley and cast the House in a bad light, the investigators found. For instance, many months before the scandal erupted, then-House Clerk Jeff Trandahl conferred with Representative John M. Shimkus, the Illinois Republican who was head of the board that oversaw the pages.

Mr. Trandahl testified before the ethics committee that he told Mr. Shimkus that Mr. Foley persisted in his actions despite being warned "multiple times," and that Mr. Foley was "a ticking time bomb."
So the straight Republicans covered up or ignored Foley's grossness and an openly gay man did all he could to stop it.
(Photo: Lauren Victoria Burke/AP.)