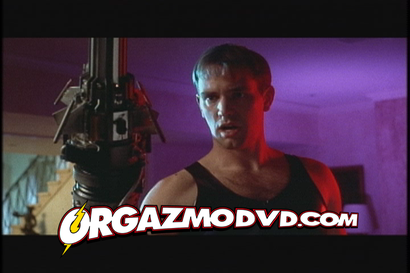 A reader writes:
I'm so sorry for not being able to warn you about that. I saw the article and thought, oh dear Andrew, now you've gone and pissed off the Mormons. I am one ex-Mormon (BYU graduate, Mormon mission to Paris, France, son of a notorious Mormon charismatic preacher who taught religion at Brigham Young) and living with my gay lover for the last ten years in the shadow of the Salt Lake Temple.

One nice thing for you is that this may be a lesson in empathy - you are getting a tiny glimpse into what it's like to be raised, indoctrinated and then terrorized by Mormons daily for being gay (just open a copy of the Deseret Morning News if you think I'm kidding). These are conservatives of a very different breed. I love them and I hate them. But nothing ignites their fury more than a mention of garments.  And ... despite all my years away from the "fold," I still took an instinctive quick breath in as I saw your article.
Well, I learned my lesson. Which is to note an early pre-South Park Trey Parker/Matt Stone movie. It's called "Orgazmo" and it has some priceless moments. The IMDB plot summary reads:
Naive young Mormon Joe Young is recruited to act in porn movies.
My favorite piece of dialogue:
Maxxx Orbison: Put your tongue in her mouth, for Christ's sake!
Joe Young: How would Christ benefit from me putting my tongue in someone's mouth?
Trey Parker plays Joe Young. Matt Stone plays Dave The Lighting Guy. Fun quotes here. For a fascinating Mormon discussion thread on my bigotry or lack thereof, check this page out. The headline is ironic. Many Mormons have a sense of humor - and perspective. Just not all.