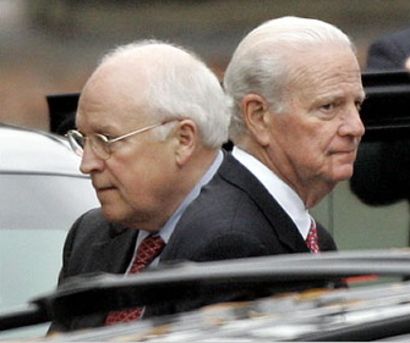 There I was, naively wondering if it would be an option for the Bush administration. Now we find out the Baker Commission has been chatting with the Mini-Axis-Of-Evil power for quite a while. Money quote:
"What would it take Syria to help on Iraq?" the Syrian ambassador, Imad Moustapha, recalled Mr. Baker asking Syria's foreign minister, Walid Muallem, during a meeting in New York at the Waldorf-Astoria in September. Mr. Moustapha described the session as "very promising."
Funny how we never found out about this before the election, isn't it?
(Photo: Gerald Herbert/AP.)