Haggard's Sermon Last Sunday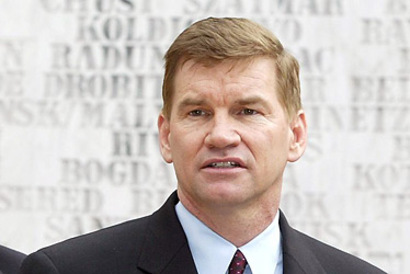 Amazing listening, in retrospect. Money quote:
"Heavenly Father give us grace and mercy, help us this next week and a half as we go into national elections and Lord we pray for our country. Father we pray lies would be exposed and deception exposed. Father we pray that wisdom would come upon our electorate ..."
Yep, his prayers were answered all right - but God works in mysterious ways. David Kuo comments here. The more you listen, the more uncanny it gets. It is as if Haggard saw this coming, and almost wanted it. If you have faith, pray for him, and especially for his family.
(Photo: Robyn Beck/AFP/Getty.)