Sorry Seems To Be the Hardest Word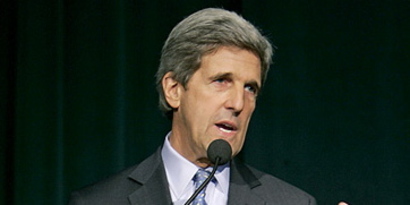 "It's sad, so sad
It's a sad, sad situation
And it's getting more and more absurd."
What Kerry said he must apologize for. Sooner rather than later. He may not have meant it the way it came out. That doesn't matter. It's wrong to talk about the military that way - wrong morally, empirically and ethically. And the way he said it can be construed as a patronizing snub to the men and women whose lives are on the line. It's also dumb politically not to kill this off in one news cycle. Is Kerry not content to lose just one election? Does his enormous ego have to insist on losing two?
(Photo: Charlie Niebergall/AP.)