"Do not be frightened from this inquiry by any fear of its consequences. If it ends in a belief that there is no God, you will find incitements to virtue in the comfort and pleasantness you feel in its exercise, and the love of others which it will procure you. If you find reason to believe there is a God, a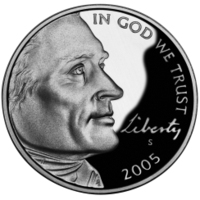 consciousness that you are acting under his eye, and that he approves you, will be a vast additional incitement; if that there be a future state, the hope of a happy existence in that increases the appetite to deserve it; if that Jesus was also a God, you will be comforted by a belief of his aid and love. In fine, I repeat, you must lay aside all prejudice on both sides, and neither believe nor reject anything, because any other persons, or description of persons, have rejected or believed it. Your own reason is the only oracle given you by heaven, and you are answerable, not for the rightness, but uprightness of the decision.
I forgot to observe, when speaking of the New Testament, that you should read all the histories of Christ, as well of those whom a council of ecclesiastics have decided for us, to be Pseudo-evangelists, as those they named Evangelists. Because these Pseudo-evangelists pretended to inspiration, as much as the others, and you are to judge their pretensions by your own reason, and not by the reason of those ecclesiastics. Most of these are lost. There are some, however, still extant, collected by Fabricius, which I will endeavor to get and send you," - Thomas Jefferson, in a letter to his nephew, Peter Carr, August 10, 1787.
Can you imagine what the religious right would say about him if he lived today?