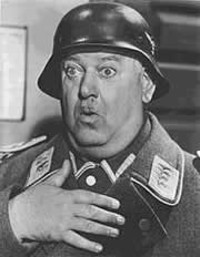 The former House clerk who oversaw the page program on the Hill
testified
before the House Ethics Committee for four hours today, according to ABC News. His testimony? Trandahl testified that
a top aide to House Speaker Dennis Hastert was informed of "all issues dealing with the page program," according to a Republican familiar with the investigation.

The Republican source said Trandahl planned to name Ted Van Der Meid, the speaker's counsel and floor manager, as the person who was briefed on a regular basis about any issue that arose in the page program, including a "problem group of members and staff who spent too much time socializing with pages outside of official duties." One of whom was Mark Foley.

Trandahl's testimony before the House Ethics Committee could provide additional evidence that key members of the speaker's staff were aware of problems involving the page program for years.
Full disclosure: Trandahl has long been a friend of mine. I haven't spoken to him since this Foley affair surfaced. But the signs are clear. Both he and Kirk Fordham have testified that Hastert's office knew very well for a long time what predators like Mark Foley were up to. If the committee finds Fordham and Trandahl credible before the election, Hastert will have to quit. He would have caused less damage to the GOP had he quit already. This thing, in other words, is not over. And it could detonate at a very precarious time.