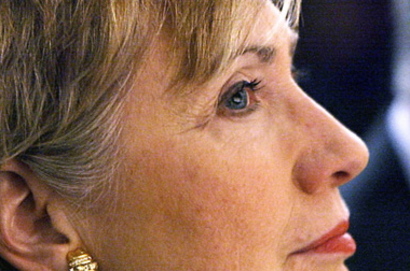 "The light of our ideals shone dimly in those early dark days [of the Revolutionary War], years from an end to the conflict, years before our improbable triumph and the birth of our democracy. General Washington wasn't that far from where the Continental Congress had met and signed the Declaration of Independence. But it's easy to imagine how far that must have seemed. General Washington announced a decision unique in human history, sending the following order for handling prisoners:
"Treat them with humanity, and let them have no reason to complain of our Copying the brutal example of the British Army in their Treatment of our unfortunate brethren."
Therefore, George Washington, our commander-in-chief before he was our President, laid down the indelible marker of our nation's values even as we were struggling as a nation and his courageous act reminds us that America was born out of faith in certain basic principles. In fact, it is these principles that made and still make our country exceptional and allow us to serve as an example. We are not bound together as a nation by bloodlines. We are not bound by ancient history; our nation is a new nation. Above all, we are bound by our values.
George Washington understood that how you treat enemy combatants could reverberate around the world.  We must convict and punish the guilty in a way that reinforces their guilt before the world and does not undermine our constitutional values.
Now these values George Washington's values, the values of our founding are at stake. We are debating far-reaching legislation that would fundamentally alter our nation's conduct in the world and the rights of Americans here at home. And we are debating it too hastily in a debate too steeped in electoral politics.
The Senate, under the authority of the Republican Majority and with the blessing and encouragement of the Bush-Cheney Administration, is doing a great disservice to our history, our principles, our citizens, and our soldiers. The deliberative process is being broken under the pressure of partisanship and the policy that results is a travesty," - Senator Hillary Rodham-Clinton, in a great speech.
Readers know my long-standing suspicion of all things Hillary. But her speech today is a speech that rings with the sound of an opposition finally - finally - finding its voice. It is a speech a future president might make. Maybe it just was.
(I got a copy from a source. I cannot find a link yet online. If you find one, please let me know. Photo: Jim Watson/AFP/Getty.)