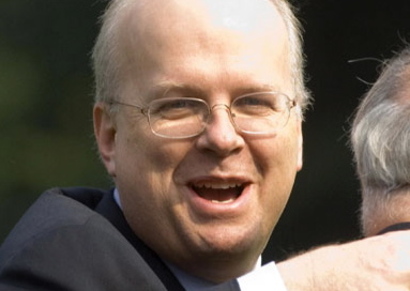 First we read this:
According to two conservative websites, White House political strategist Karl Rove has been promising GOP insiders that there will be an "October surprise" before the midterm elections.

"In the past week, Karl Rove has been promising Republican insiders an 'October surprise' to help win the November congressional elections," reports Ronald Kessler for Newsmax.
The we hear this:
The daily newspaper for the Lorraine region in eastern France printed what it described as a confidential document from the French foreign intelligence service DGSE citing an uncorroborated report from Saudi secret services that the leader of the al-Qaida terror network had died.

The contents of the document, dated Sept. 21, or Thursday, were not confirmed by French or other intelligence sources. However, the DGSE transmitted the note to President Jacques Chirac and other officials, the newspaper said.
Hmmmm. Of course, we know how bin Laden really died.
(Photo: Mandel Ngan/AFP/Getty.)